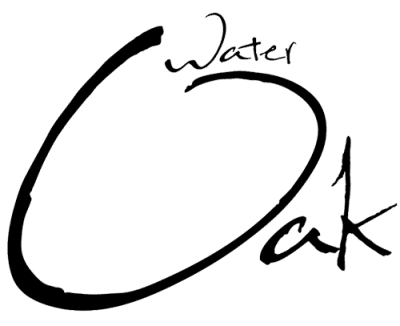 Dunedin Stone Crab Fest - 10/21 - More Info
The place to GATHER
Water Oak is a neighborhood seafood and steak bar located in Safety Harbor, Florida. The atmosphere is casual with indoor and outdoor seating. Our passion for Florida is seen in our focus on fresh local seafood, steaks, and produce. Come GATHER with us and enjoy seared ahi tuna nachos, braised octopus, fresh caught Florida grouper and hogfish. We have a full bar ready to create craft cocktails, pour you a cold craft beer, or enjoy a glass of wine.
Water Oak is located in downtown Safety Harbor right next to Baranoff Park, home to Safety Harbor's famous Baranoff Oak Tree. We are located one block from Safety Harbor Resort and Spa, and just a quick drive from Dunedin, Clearwater, Palm Harbor, or Westchase.

In Ages Past
Water Oak has the privilege to have a copy of the masterpiece by Christopher M. Still, "In Ages Past", which was commissioned for the Florida House of Representatives. Still hoped that through this painting the viewer would be inspired to have a strong connection to-and a deep respect for-the ancient world of Florida, its beautiful native landscape, and its first inhabitants who undoubtedly admired the same spectacular sunsets we do today.
Christopher M. Still says "there is an intentional theme in the painting of eyes that are looking out to watch the viewer in the room. The shape of the opening between the oak tree and artifacts, down to the fish, creates a pattern based on the eye of the Key Marco deer head, which helps represent the eye of nature."
Hours
Sunday – Thursday         11am – 9pm
Friday & Saturday            11am – 10pm
Address
201 Main Street Suite 100, Safety Harbor, FL 34695